Uniting Inspired Design with Technical Expertise
We imagine a world in which the places we live, work, create, learn, and heal support complete physical, mental, and social well-being. Our designs advance these ideals, helping our clients create environments that promote health, value, and the pursuit of knowledge.
DGA is a planning, architecture, and interior design firm—180+ professionals blending a love of art, design, science, and technology for the betterment of society.
Founded in 1995, DGA is recognized as a leader in science and technology facility design. We assist private and public clients on projects ranging from new campus design to facility upgrades. Our technical design expertise give us the ability to fully program and validate new research and manufacturing building designs or provide feasibility studies on existing buildings through inspections and test-fits. To complement our technical expertise, we offer the highest level of workplace design which embraces the latest thinking in high-performance office design, collaboration and interaction spaces, and sustainability. Ultimately, through a highly collaborative design approach, we deliver facilities tailored to meet our client's specific requirements.
DGA is driven by a high standard of excellence and guided by a distinct set of core values.
Create.
We envision inspired design solutions that solve problems and add value.
Innovate.
We embrace change, encourage fresh ideas, and look for new ways of solving old problems.
Value People.
We are human-centered, respecting every person's voice, skills, and contributions.
Improve the Machine.
We are technology minded and future-focused. We champion progress to continuously evolve.
Collaborate.
We foster partnerships, leveraging expertise and aligning goals to achieve success.
Our leadership is dedicated to delivering high-caliber design solutions to our clients while providing the mentorship, tools, and support to bring up the next generation of leaders among our talented staff.
President &
Managing Principal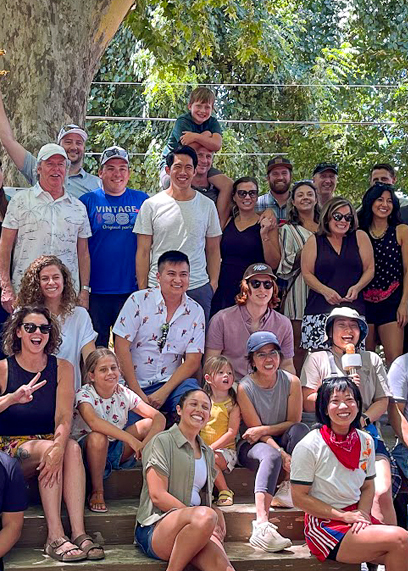 At DGA, we know through experience that different backgrounds and perspectives support a more inclusive, creative, and collaborative environment. Our diverse staff is reflected in every project. We provide equal employment opportunities to all employees and applicants.